What do you do if you encounter an alien? It's obviously fairly unlikely, but nothing is impossible—after all, you can't spell meet without ET.
If you meet a lost dog or cat in your backyard, you probably know what to do, right? But what if it's a creature from another world👽?
Let's just pretend, preteeeend this could happen. The chances are very low. If they have the technology to come here, they're so far beyond us that whatever they want to do, they're going to do and probably having a warm afternoon tea and little chit chat wouldn't be their priority🫖.
Ah, yeah, you are probably asking what this has in common with today's exercise? Everything. I can't help myself talking about aliens, but the first thought coming into my mind is the Alien franchise.
---
Ash: "Ripley, for God's sake, this is the first time that we've encountered a species like this. It has to go back. All sorts of tests have to be made."
Ellen Ripley: "Ash, are you kidding? This thing bled acid. Who knows what it's gonna do when it's dead?"
Ash: "I think it's safe to assume it isn't a zombie."
---
I have prepared a working sheet. This whole exercise will take a little longer than usual but I promise it is worth it. We will create a fast sketch of the alien, with some basic characteristic traits, working on the language they might use and writing our own message that we can present to him/her.
So here are steps to follow:
Download or print the working sheet (as usual different file versions are on Dropbox)
Make a fast sketch of the alien
Fill in the basic characteristics you can think of
Think of symbols/language they are using and fill them in
Write a message you would like to present them (think about few sentences that would say the most about us - people, our planet or it can be just warm welcome, all is up to you)
Bonus work - think about 3 questions you could give the alien (let's assume he/she will not have all the time in the universe to chit chat with you)
---
Featured article to read: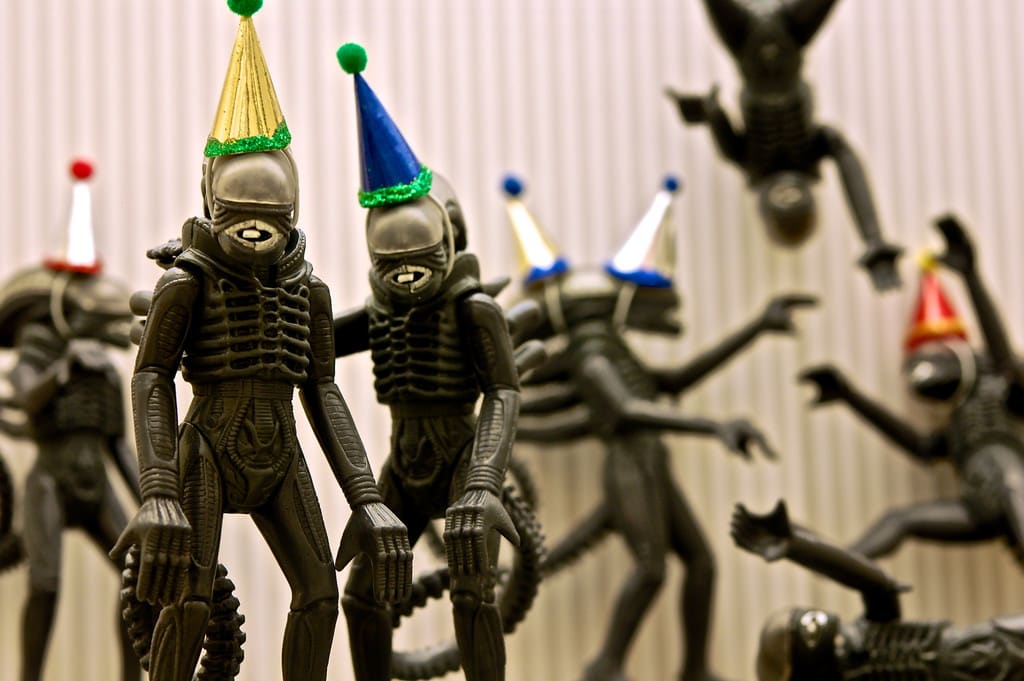 ---
This exercise will help you with creativity and fantasy. You will be forced to think about all living and not existing to come up with an idea. Think about humans and animals biological structure, traits and physical capabilities.
---
Once you are done, don't be shy and share it with us below in the comments that we can see all the different ideas and approaches.
Have fun and stay Scatchy!💜