Second edition 2022
This year it's the second edition of the Illustrada Festival. I was happy that I was able to attend last year as well, considering the situation with the pandemic at that time. But luckily this is an outside event, so there were not many rules around it before.
The Illustrada Festival took place in Tilburg, the Netherlands. It run from 11th to 19th of June 2022 and it was free of course since it was in the middle of the city.
🌆
Tilburg is a pleasant and lively city in Brabant where you can enjoy cultural events, great food and a broad range of shops. Tilburg is also famous for its annual ten-day funfair, which draws plenty of people.
There were a few "Art towers" (basically metal constructions with stretched canvases) built on multiple spots in the city. So anyone who was passing by couldn't miss the beautiful artwork.
You could have a nice afternoon walk through the centre, grab some food and enjoy the huge pieces of art.
I have to say that this year's edition was upgraded with a temporary art shop where you could meet some of the artists and buy art prints, pins and other stuff with their illustrations.
I also like the idea that they took the canvases from the first edition in 2021 and turned them into bags and other accessories. (Green Bag Lady in Tilburg is a group of volunteers who make new beautiful and especially unique items such as bags from recycled textiles and other materials.)
Meeting the Artists
Owen Davey
Owen Davey is an illustrator from the UK. He was born in the 80s and he is a father of two girls. Owen has a lot of awards on his name and worked with clients such as Google, Facebook, Lego etc.  Owen also has a few very beautifully illustrated guides under the Flying Eye Books publishing house.
And do you know the multi-award-winning app /game Two Dots? He is the leading artist over there!
Owen's style is inspired by life, nature and aesthetics. His use of rich color, and packing design style similar to that of the 1950s and 1960s, plus a love of stylized animals has resulted in Owen being compared to the late American Modernist artist Charley Harper.
"I research the subject very thoroughly before even putting pencil to paper. Then I make notes, establish the main themes of the project, write possible ideas down and start drawing thumbnail illustrations. Once I've established a concept I'm happy with, I'll play with the composition (still with thumbnail drawings) until I'm happy. Then I'll scan the thumbnail in, and work directly on top of that in Photoshop, using a computer mouse" -Owen Davey

Yukai Du
Yukai is Chinese-born, but living in the UK. She is an illustrator and animator. Yukai's inspiration for her work lies somewhere in the dichotomy of Impressionism, the dash of lines and layering of dots to create a surface, combined with a love for geometric shapes and playful vibrant patterns. She worked with companies such as Adobe, Apple, New Yorker etc.
Yukai creates vibrant illustrations with bold colors and graphic patterns that just translate the topics seamlessly and her work is immediately recognisable.
"Yukai uses colourful illustrations and popping animation to explain concepts such as prime numbers, science and space, in a way that simplifies and demands attention. It's a unique talent, and one we're pretty jealous of." - Digital Arts
Jade van der Zalm
Jade was born in China but raised in the Netherlands. She works part-time as an illustrator/animator in an IDS studio in the Netherlands.
As a child, she always turned the coloring page upside down to draw her own stories on the back. They were usually about girls with long and flowy hair, something she still loves to draw. She studied Communication and Multimedia Design where she learned she loved illustrating and telling stories.
Jade has a very distinctive style, her illustrations are beautiful and speak the stories by themselves. You can easily see that she has very close connection with nature.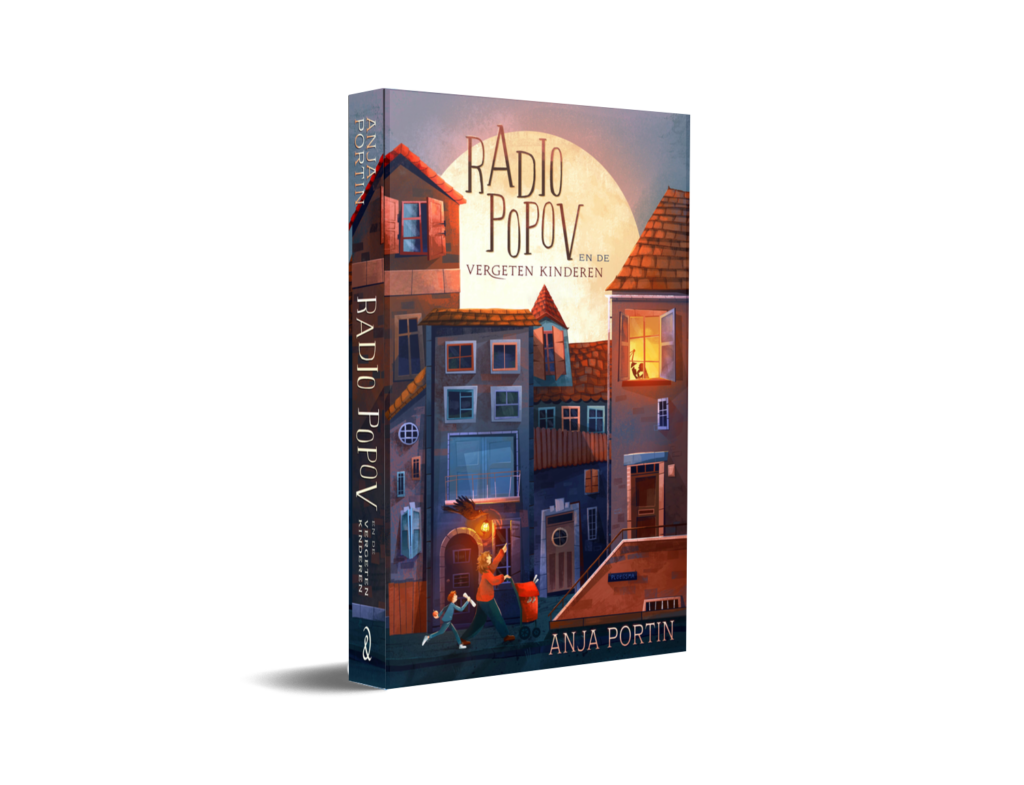 Gerhard Human
Gerhard Human is From Cape Town, South Africa. he works as a creative director at the animation studio Masters and Savant. He is a contemporary artist and creator of alternative comics. Gerhard often uses minimalist colour to depict post-apocalyptic wanders in desolate environments within a variety of media.
He symbolically uses elements like gold and stone to reflect identifiable themes of contemporary greed, royalty and pride that he sees as endemic to the civilizing concerns of culture.
"Most of my work plays on the notion of desolation, but with a strong underline mood of uncertainty and exploration. Throughout my life I've been drawn to areas of uncertainty and I believe now that the process of seeking answers is often much more in line with our humanity than finding the answers." - Gerhard Human
Jaye Kang
Jaye Kang is an illustrator and visual art designer. He was born in China but currently living in Germany. He worked with many amazing brands such as Apple, Adobe, NIKE, Savage (Procreate) etc.
Patterns and symbols shape society and Kang is fluent in the very dialect of floral decoration, repeated motifs, ornamental illustration, and colors that pop.
Jaye loves to work in different places and is interested in all unusual and weird kind of stuff, where he can get ideas for his creation.
"I am always fascinated by cultural patterns - I love to create patterns or use patterns in my illustration. They can be meaningful and beautiful at the same time." - Jaye Kang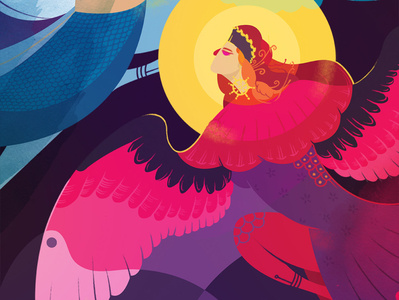 Mijke Coebergh
Mijke is a Dutch multidisciplinary illustration artist and product designer based in Rotterdam. She is currently working at BUCK. BUCK is a global creative company that brings brands, stories, and experiences to life through art, design, and technology.
Mijke likes to play with proportions and her work is characterised by bright colors, hand-drawn textures, enlarged shapes and retro aesthetics.
She has a background in creating daily lifestyle products for retail, like stationery, home decoration and gift wrap. Her illustration work is just as diverse: she has worked on children's books, animation, editorial and digital products.
Through illustration, she wishes to work on making the world a bit more understandable, inclusive and positive.
Sam Kaufmann
Sam Kaufmann was born and raised in Tilburg, NL. She is a full-time illustrator and merch designer. The work she creates is a mixture of colour, quirkiness, humour and casual fun.
It is important to her that her work radiates how she feels about it. Enjoying what she does is a priority, her goal is often to let people experience the same feeling. Whether it's an astronaut floating confusedly through space, a saucy skeleton man, or a streetwear-wearing fantasy character with a ton of swords, it all has the same kind of charisma that makes most people smile or chuckle.
SEE:SUN Collective
SEE:SUN is an illustration collective & publishing house located in different parts of the country. SEE:SUN consists of 5 Dutch and 2 Korean artists: Levi Jacobs, Draw Soso, Sona Lee, Ming sin ho, Kid Kura, Lize Prins and Sander Ettema.
The group of 7 friends who have a passion for illustration. Their main goal is to have fun and inspire each other by sharing ideas and doing cool projects together. With their own RISO printer at their disposal, they like to make eye-catching colorful prints and zines.
Tom HRVB
Tom is a freelance illustrator and graffiti artist based in Berlin. His passion for graffiti started in the 90s but he has since directed his attention to the composition of characters. Tom is also a member of 'The Weird'—a crew of 10 special and highly talented artists spread all over Germany and Austria.
For Tom, it's great fun to break up reality and recompose it in a different way. Forming the world as he likes.  His work is vibrant, colorful and gives very positive vibes inspired by comics, cartoons and pop culture in general.
"I love colorful and positive paintings. When you look at my work you will feel the joy and love in the choice of shapes and colors. My biggest inspiration is nature. - Tom HRVB
Tosca van der Weerden
Tosca van der Weerden is an Dutch illustrator and animator. Her powerful and colorful illustrations reflect her vision of an inclusive society where everyone can be who they want to be and do what they want to do, without harming others.

Fearless women are often central to Tosca's work. Viewers often indicate that they feel empowered by her work and that it feels like they are looking in the mirror. The graphic characters inspire you to speak out about what you stand for. It is a quality that has been noted by several organizations, including Amnesty International.
In addition to her work as an illustrator, animator and Etsy store owner, Tosca works as a teaching assistant/producer at the AKV | St.Joost, the same academy where she studied illustration before obtaining her master's degree in animation.
Vera Savelkouls
Vera Savelkouls is a Dutch illustrator, animator and screen printing enthusiast with a cum laude bachelor's degree. During her bachelor's degree at the art academy, her fascination for graphic techniques started to grow. She researches different types of illustration by collecting and trying out different techniques such as screen printing, tufting and embroidery. She combines digital and analogue techniques.
She has also set up her own brand and webshop by screen printing her designs on shirts, sweaters and paper.
There is an enthusiasm for her visual language, Vera's multidisciplinary view on illustration and the combination of the best digital and analogue techniques. Moreover, many are impressed by the way she develops her 'brand' as an artist.
Chocotoy
Born from the union of creativity, craziness, anger, talent and emotions, a young artist from La Villa in Guarenas, became the most visible illustrator and graphic designer of his generation in Venezuela under the playful CHOCOTOY.
Curved shapes, intense colors and sweets do not have to be child's play. Chocotoy is a Venezuelan brand and graphic studio that, in just three years of existence, has crept into the VIP room of Latin American illustration by "breaking the static of people, who live stressed," says Luis Alfonso, the warm weather author who generates this line of drawings together with Karen Guevara, his partner and drawing partner.
​But it turned out that this idea was not so childish. "It's about kawaii art", explains the illustrator, "a concept that the Japanese use to designate cute things. A style in which everything comes to life"
With a graffiti-like attitude towards art-making, few know the face behind Chocotoy, an artist with a style that you might be unaccustomed to seeing but you will feel you have known for your whole life. Inspired by the glittery childish effect of toys and candy, Choco is crossing frontiers to bring his way of looking at the illustration to some of the biggest brands in the world.
👩🏻‍🎨
I was very happy to learn a few new names and see some of these artists face to face. Even though I didn't have the time to speak to them, it was a nice experience to connect the artworks with real faces.

The only thing I would wish is that there would be more to explore, like maybe even a bigger market with more artists and other sub-events with it.

Let's hope for the next vol. 3 of the Illustrada festival in 2023!